Labrador Community Hub
Gold Coast City Council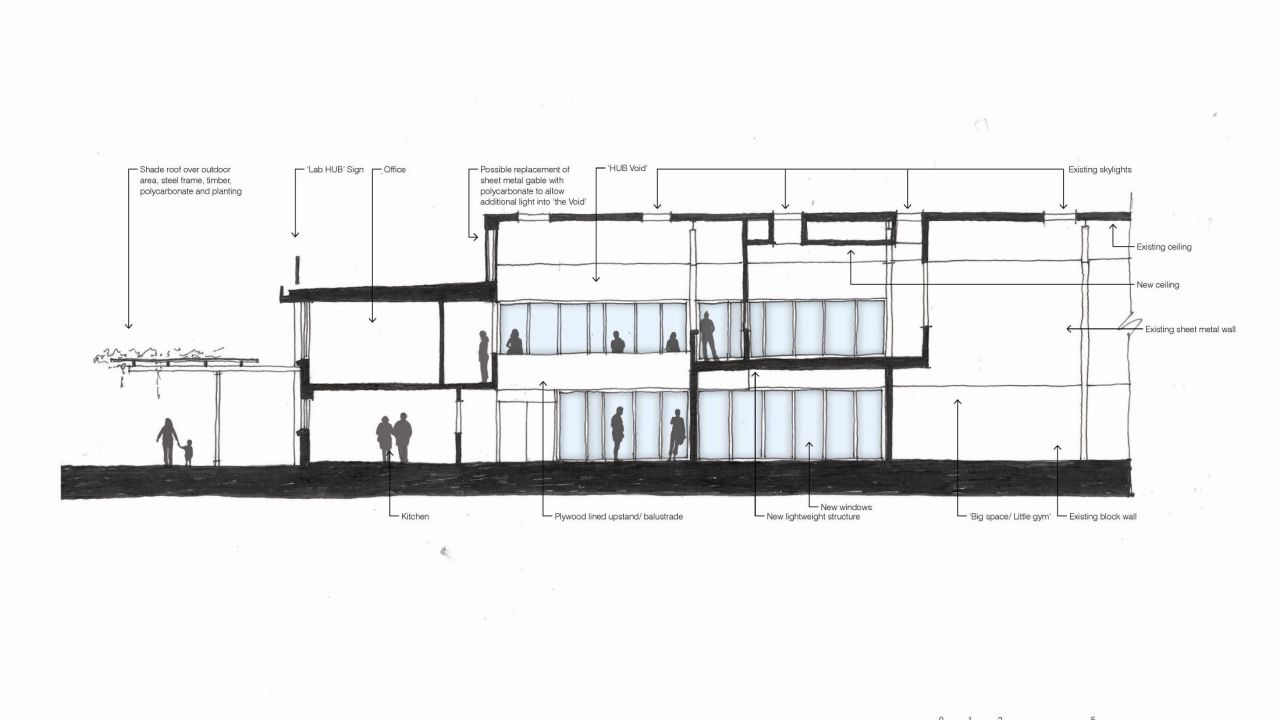 Plan C teamed up with Architectus and Rider Levett Bucknall to offer a highly integrated engagement and embedded design process for the redevelopment of a former gymnasium, church, manse, shed and surrounding spaces into a new community hub.
This integrated process ensured the needs of community service groups who used or had an interest in the development of the hub were transferred into workable conceptual design responses for the indoor and outdoor spaces, under a collaborative engagement and design model.

Plan C engaged with a very broad cross section of interested community and government agencies, representing community, education, sport and recreation sectors, interest groups and individuals servicing target groups and clients within Labrador and beyond. We also embedded an Enquiry by Design process within our community engagement which delivered a more sensitive and workable design scheme, as designers create more responsive concepts by having an improved insight into stakeholder needs.